Guest post by Carol Finlayson of Carol Finlayson Coaching
"I am bored ". Whilst teaching a workshop yesterday a woman approached me during break, with the words, "Carol I am bored". The workshop was called Finding Your Life`s Purpose, and she told me she felt her life had little purpose. She couldn't find a man, she hated her job, and she felt tired all the time and she asked me for help. By the end of the day she had the break through that she came looking for and left with a wonderful clear map of what her journey would be and a few new tools for stress management too.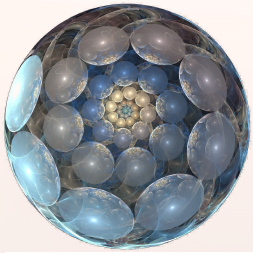 Many years ago I met a woman through an online forum for women seeking recovery through creativity. She lived in small town America and had no sense of purpose. During her time in the forum she shared she wanted adventure and her real passion in life was food. So she borrowed a lump of cash from her bank, moved to Florence for a year, leant to not only cook wonderful food but to write and photograph wonderful food, fell in love, got married and went home a changed woman.

As I live in Scotland it's quite easy to travel to Florence. So I visited her for a long weekend. We went to mass in the Duomo, ate the best chocolate and ice cream in the world. Drank coffee and ate pasta, spent hours gazing at the Michelangelos and I fell in love with a man who made hats and had 3 ex wives and a current wife who refused my proposal of marriage.
On my last day she took me to a wonderful shop called Lush. I bought a bath bomb called a Dragons Egg, as the girl was wrapping it for me she asked me if I had ever used one before, I replied negatively and she told me in the middle of the bomb there is a lovely surprise. There is a Lush store in Edinburgh and I now indulge in Dragon Eggs bath bombs frequently.
I love facilitating workshops and afterwards am usually exhausted. I always have a long hot bath with a dragon's egg as a way to revive.
All my life I chased after wealth, prestige, adventure, I always sought something elusive, something outside of myself to bring me happiness. A workshop participant yesterday when asked to list her strengths told me that she can see beauty in the ordinary. It has taken me a life time to be able to find magic and great happiness in a £3 dragon eggs bath bomb. As I lay in soaking my soul in the bath, grinning to myself and absorbing every single second of delight as it frizzed and cast its spell around me, I gave thanks for the horrible things that brought me to this time in my life when I can find so much in so little. Of course I won`t spoil it by telling what the secret is in the dragons egg, but it is a delight every time. How do you find magic in small things? How do you bathe your soul when you have given a lot of yourself? Can you find beauty in the ordinary?